I wasn't participating in the
Zakka Sew Along
, but I was thinking about making a pen case to stick in my purse and this week just happened to be
Pencil Case
week. Organizational containers in my purse usually end up empty within the week, but I like this case so hopefully my pens will make a permanent home in it. Sticking everything in the main compartment is just so convenient, except for the whole taking thirty minutes to find anything aspect! Instead of the strips, I used some random Stitch in Color scraps I had. I knew those pieces I messed up on would come in handy someday! I left them a bit wonky, because Stitch in Color lends itself to that look. It took me a little bit to wrap my head around the step before turning, but thankfully the A-HA moment came! Sometimes you just have to stare at the directions until it comes to you. This would be an awesome gift and it took way less than an hour to put together!
Fresh Sewing Day: Buried at the bottom of the post, because I am embarrassed at my lack of progress:
Some months I am amazed at all the progress I have made...this is not one of those months! I have worked on a few things:
Since a To Do List is always helpful, I absolutely want to get these projects done in May:
Finish quilting and binding Charmed Stars
Mother's Day Table Runner Quilt Sew. Happy. Quilt.
Quilt Charlotte Quilt
Finish Xs and Os Quilt
16 more Farmer's Wife Blocks
Linking up with: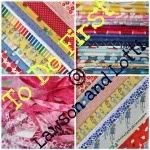 Copyright© From Pixels to Patchwork 2012. All rights reserved.